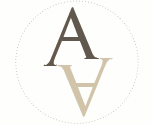 A coaching session is first of all a unique moment for you or your team.
Beside the program of work, it is a moment during which you are going to get out of your daily
work and concerns … to work more effectively !
When you are in a coaching session, or when we work in teams, you enter a different dimension,
the one of the time that pauses, in order for you to take the step back which is necessary for the
good progress of your work.
This is the reason why it is better to have your individual coaching sessions outside of your usual premisses.
Concerning the team, the sessions could take place in the company, to better place it into its context, or outside to create an environment better suited to our work, if necessary.
We treat the subjects depending on the goals we have decided to reach together, but the sessions can also be adapted in an improvised way in order to be adapted to your current concerns. We will adapt with fluidity in order to fulfill your wishes at best.