Inspirance Consulting SàRL
Founder and Managing Director :
Gilles Ossona de Mendez,
MBA, Certified Coach (accredited EMCC Senior practitioner), HR Consultant and Trainer
​
Experience
27 years experience, including 18 in Human Resources at management positions,

experience in finance, management accounting and administration,

daily people management in companies, at all levels in the organisation.
Competencies
deep knowledge of team management

deep operational knowledge, as well as the challenges of organisations and teams

knowledge of international work environments and multinational and matrix organisations, as well as small and medium size organisations

daily contacts with stakeholders at all levels in organisations
Specificities
a coaching practice leading to autonomy, while preserving the vigilence of an expert in human resources and in management,

the alliance between a long field experience in human resources (with knowledge accross the organisation) and a strong background, training and experience in coaching,

a caring and empathic approach, along with a demanding and constructive mind, in a constant search for increased performance,

an authentic and direct behaviour oriented on motivation,

a work in the spirit of a real partnership.
Partners
Our partnership with an important network of coachs, consultants and trainers enables us to gather the resources which will be necessary to all your missions.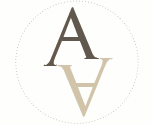 OUR INTERNATIONAL MISSIONS