Preparation to employment
At Inspirance Consulting, we have a real expertise in the field of recruitment.
You plan to reorient yourself or to change job, you are looking for a new employment, you will
soon be attending job interviews ?
We are here to prepare you at best for this new step in your career !
Accompanying you in your career, here is our objective !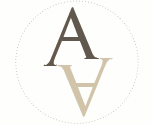 Amongst others, we can prepare you :
to define your orientation / reorientation,

to design and/or review your resume (CV),

to prepare your job interviews,

to gain confidence and know how to "market yourself",

to work on your oral and body presentation,

to prepare your integration with your future employer.